OK...opinions here....Feel free to not hold back.....
Whelp....Pulled the trigger in a new(used) BOV.....
Ya, I know its not pretty or EMP proof but I need an everyday nicer interior vehicle for clients and around town every day driving transport as well... Enter the 2013 Honda Ridgeline RTL(top trim) 4X4....Consumer Reports best pick in all truck class for reliability/ride.
Only a 5000lbs tow rating but for what I need as a last case BOV(Primary route does not include a land egress), this will also get me out camping, desert shooting, etc. much more reliable than my current 4x4 at 87,000 miles.
I cranked out a great deal....$22,000 at 19,000 miles.
(It pays to be a former sales manager in the RV industry)
What do ya'll think?....remember...I'm currently in Urban as it gets......This was a cost vs flexibility decision....And I'm not thin skinned either or I wouldn't be asking...lol
video review....
https://www.youtube.com/watch?v=o8cQlAxir3U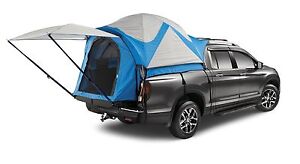 Not sure about this last image as this airstream should be at least 4500-5000lbs, but someones doing it....lol
OK all.....let me have it....praise? complaints? Whadayathinks?
.